NOT IDEAL: Crabtree vs KC
Fantasy Football vs. Reality is sometimes difficult to navigate. NOT IDEAL! Cam Newton played like hot garbage last Thursday. HOT. STICKY. GARBAGE. And yet, he wound up the qb11 in most of my leagues. If you watched him, he should've been worse, but his rushing output and a rushing td saved him. That's something that he hadn't been doing much of this year. NOT IDEAL. Take away those 13.6 points Cam had on the ground and you had an absolute mess. But we can't. This is a reality in the fantasy world. I was right about so much…and yet…to some…wrong. NOT IDEAL! I am counting it as a win, though, because I said he wouldn't be a top 10 QB! WINNER!!!!! Also…I think WonderWoman would beat his wannabe-Superman ass because he has no heart. WINNER AGAIN!
This is a weird week in fantasy football in that I don't see a lot of crappy match ups. I could pick Melvin Gordon against a stout Denver Defense, but I feel like that'll be everywhere. NOT IDEAL. I could pick on the Packers wide receivers now that A-A-RON is essentially dead, along with the Packers chances at a Superbowl this year. NOT IDEAL. Thanks a lot Aaron!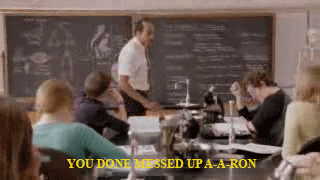 I'm not. Those seem obvious. I'm going to go in a different direction this week…Micheal Crabtree. NOT IDEAL! But first…a quick recap: My replacements weren't good. Nobody in this column was good. I put the hex on everybody! NOT IDEAL! As always…I have stats. I have numbers…but what I don't have…is crabs. Thank God! Crabs are NOT IDEAL! I had friends in college who got crabs. They couldn't get rid of them. It was gross and we told everybody about it! And when they get knives…game over! Where was I? Oh…Right…stats and numbers and stuff!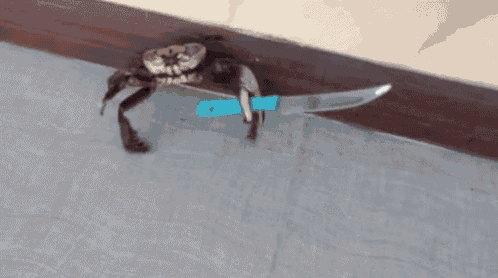 First…Crabtree seems like the wide receiver to own in Oakland because Amari "Drops Magoo" Cooper can't remember how to play football apparently. But…..that's gonna change starting this week! Maybe…I'm probably buying Cooper if I can really cheap, but not for a lot. Anyway, Crabs…short week with a brokeback quarterback. NOT IDEAL! Derek Carr's back is going to put Crabtree in a bind this week. Kansas City is going to try and hit him hard and often and I don't know if Carr can finish the game if he takes the abuse that I expect he might. I'm not risking any Oakland wide receivers until Carr looks healthy. Below, you'll see one of the Cowboys in Brokeback Mountain explaining what happens while Carr has a brokeback. NOT IDEAL!
Second…playing against the Chiefs throughout Crabtree's career hasn't exactly been…kind to him. Since Crabtree came to Oakland, he's had 4 matchups against KC. In those four games…he's gone 14-110-2 tds…IN FOUR GAMES!!!!!!EWWWWWWWW! Last year he went 6-31-0! GTFOH with that! NOT IDEAL! Nelson Agholor laughs at you Michael Crabtree! NOT IDEAL! With the way that Crabtree has been targeted and leaned on thus far, I also expect Marcus Peters to cover Crabby Magoo more often than Amari Cooper. I actually think Cooper out produces Crabtree for the first time this year. NOT IDEAL FOLKS!
Third…he was talking about people…poor Erin Andrews.
Ok…replacements!!!
Nelson Agholor 55%
-Soooo this guy is playing with a lot of confidence, which is inspiring, considering he was written off by almost everyone this offseason. He's definitely a boom/bust guy, but Carson Wentz is dealing right now and has a ton of confidence in throwing to him. He's actually a wr2 in 12 team leagues and has scored 4 out of 6 games. IDEAL! Exactly what you want out of a wr3 if you can get him off of waivers, where he's available in 55% of yahoo leagues.
Eric Decker 43%-
He lives!!!! After catching 7 of 9 targets for 88 yards there is a glimmer of hope that Decker is regaining his burst. Also…he plays Cleveland this week! Hooray! Red Zone opportunities should be aplenty this week and Decker should be in line for a nice day. I'm predicting at least at touchdown this week. IDEAL!
Tyler Lockett 34%-
I can't quit this guy! This is much more of a gut feeling than anything, but coming off of a bye, I have a feeling he'll be more involved in the offense and could pop off a big play. The Giants are vulnerable everywhere and Seattle has had 2 weeks to plan. Look for a big play early to Lockett. Whether or not it goes for a long touchdown, is what will make or break this pick.
NOT IDEAL has come to a close for week 7. Remember. Crabs are bad and you have to get rid of them ASAP.