NOT IDEAL: Cam Newton vs the Eagles
I am NOT infallible! NOT IDEAL I am only a man! NOT IDEAL! I must repent my sins and go to confession after AJ Green completely blew apart my perfect record, which was….NOT IDEAL! Who, however, shall I trust with this great responsibility of the confession of my sins. There is only one man. Me! That's who! I trust Me!
I am, after all, a Reverend. Yup. It's true. I have evidence and everything below! Someone asked Reverend Infidel to marry them…so I did…and it was…IDEAL (Love you Christina and Devin)! But enough of that. I've got to get down and dirty with my confession. Here goes.
Dynasty Infidel: It's been 2 years since my last confession. Forgive me Reverend, for I have sinned.
Reverend Infidel: That's NOT IDEAL. What are your sins?
Dynasty Infidel: I have let down my flock of followers. AJ Green blew up last week and I missed it. Also, I just lied to you. I haven't confessed in a long time. NOT IDEAL.
Reverend Infidel: What the fuck man? Lying to a Reverend already you piece of…breathe…breathe….ok…men are not infallible. It's ok to be wrong every now and again. Just don't make a habit of it. It's NOT IDEAL.
Dynasty Infidel: Watch yourself Reverend…Ok…So I'm 3 out of 4 with my articles so far. Not so bad.
Reverend Infidel: Damn skippy not bad…Wait…did you just threaten a Reverend and yourself? NOT IDEAL man.
Dynasty Infidel: I know right! So what do I have to do to make this right?
Reverend Infidel: How about you get one right this week? That would be a good start! Also, we should talk more often.
Dynasty Infidel: Uhhhhhhh Ok.
Reverend Infidel: Want to come over for dinner?
Dynasty Infidel: Do I have a choice?
Reverend Infidel: Obviously not. Ok! Get back to writing this article you crazy bastard. Go watch a few Aaron Rodgers Hail Mary's and you'll be good my son. Your flock will follow.
Dynasty Infidel: Good lookin' out Rev.
So…I feel better! Confidence restored! Onto week 6 and I'm going to pick my very 1st Quarterback! In fact, I'm going to pick a QB who hates women more than…well…I'm going to just leave this here and not say anything. I think that's best for me. Anyway!!!!! That's right! Cam Newton…YOU HAVE BEEN CHOSEN! NOT IDEAL for you! But first…a QUICK recap from last week!
RECAP:
I SUCKED LAST WEEK. NOT IDEAL! THAT'S IT. DONE.
Ok! Onto hating Cam Newton (really easy)! First off…unrelated but related…he's playing my EAGLES this week. I clearly have a vested interest in his failure this week. So I'll just say it right now. EAT SHIT CAM! Ok, now onto the logical argument.
First…He's a quarterback playing on a Thursday night. NOT IDEAL! Alex Smith (Not on a short week so doesn't really count), Jared Goff, Brian Hoyer, and Jameis Winston have really been the only decent fantasy quarterbacks on Thursday night.
Aside from that, it's been pretty dismal. The only real advantage Newton has this week over the Eagles this week is that he's at home and doesn't have to travel. But…on a Thursday night against a defense that should really get after him, I don't think he's going to be a top 10 quarterback this week. NOT IDEAL!
Let's look at Cam's track record on Thursday nights! He's played 6 games and has averaged 197.16 yards passing per game. EWWWWWWWW. He's also averaged .67 touchdowns per game. That's right. Less than 200 yards and a touchdown…but wait! It gets better! He has thrown more interceptions than touchdowns with a 4/5 td to interception ratio. NOT IDEAL! It is for the Eagles, but not for owners. He does happen to average 34.2 rushing yards a game and has 5 rushing touchdowns though, his only bright spot, but they've also moved away from that this year… Add it all up and depending on format he averages a little less than 19 fantasy points on Thursday nights. NOT IDEAL! Gross…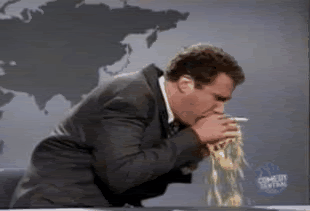 Second, Cam Newton has NEVER had back to back 300 yard and 3 touchdown games in his career before last week. Think he does it 3 times in a row? I don't. Not against a team that seems to be rolling along like the Eagles. First, I don't know if Cam Newton will actually possess the ball enough to be very productive. The Eagles lead the league in Time of Possession at 35:32 minutes per game! Hey Chip…remember when you said time of possession doesn't matter? You're a jack ass.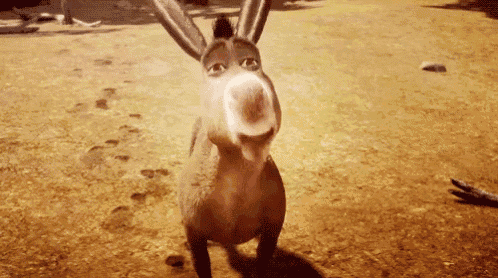 ALTHOUGH….Carolina is actually 2nd in the league at 33:16…so it will be interesting to see who wins this battle. That being said, I think because both teams value holding the ball so much, it'll be a knock down drag out type game. Both teams convert on 3rd down better than any of team in the league. This just screams low scoring game. Thursday night and two teams that want to hold the ball doesn't scream shootout, which will severely limit fantasy output for quarterbacks. Also…NOT A SNOWBALLS CHANCE IN HELL ED DICKSON DOES THAT AGAIN! EVER!
Third, Cam, along with the Panthers, have shown that he will turn the ball over this year. He's thrown 5 interceptions to 8 touchdowns, and 6 of those touchdowns have come in the last 2 weeks. The Eagles defense will force mistakes and turnovers and the Panthers defense doesn't. The Eagles have a +2 turnover ratio to the Panther's -4. Carolina has 1 interception and 2 fumbles recovered this year. Ew…also NOT IDEAL. The Eagles have 3 interceptions and 5 fumbles recovered this year. IDEAL! If the Eagles force more turnovers than the Panthers this week…that means the Eagles will likely hold the ball much longer…which means that Cam won't be as productive. #MATHEMATICALANALYSIS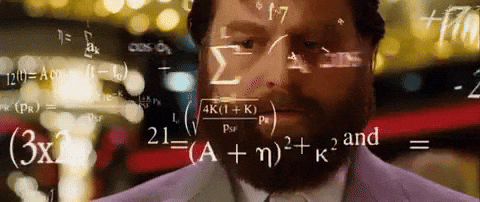 Add this all up and it is going to be quite the crash from his previous 2 weeks. With the amount of quarterbacks playing (unless you're in a 2qb league), there happen to be a few options that are still available on the waiver wire. I think all of these guys have a GREAT chance to out produce Cam.
Jared Goff – 44% owned in Yahoo leagues.
I know he's playing Jags this week and their defense is pretty good, but Goff has still played very well. I think Sean McVay got a little too cute last week against Seattle and went away from his best players. I think the Rams go back to what they're good at this week and Gurley sees more volume in the passing game and Sammy Watkins also is more of a factor. Any time something called a Higbee leads your team in targets and receptions…NOT IDEAL
Brian Hoyer – 9% Owned in Yahoo! Leagues
This is a tough one to pull the trigger on, but it could pay off. Brian Hoyer either blows up or blows up. He's the definition of boom or bust. I think he can boom this week against the Skins.
You'd have to have some pretty big balls on you to start either Hoyer or Brissett over Cam, but I think Brissett is a safe play. He's actually the safest out of these three because the Titans can't stop somebody from breaking through a wet paper bag. I think his floor is 21 points.
That's it for this week's article. Go in peace and I hope the @DynastyInfidel has been forgiven by you all. This mass has ended, go in peace.