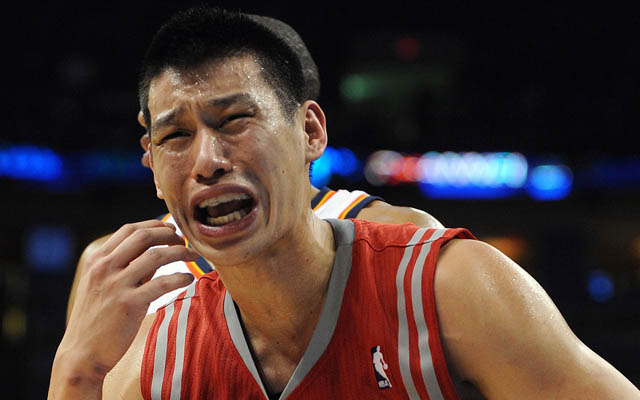 After a huge night in the NBA DFS industy (congrats to all the big winners), we return to the court for a four game slate. All four games are expected to be high scoring affairs with the lowest total on the board being the [email protected] game with a 207 O/U. The Rockets are a big 20 point favorite vs. those lovable 76ers, who are looking (or not looking ) to tie the record for longest team losing streak in North American sports at 26 games. Good luck to them !!! So toss aside those sweet 16 brackets for a minute and catch up on some plays for this evening.
Note: I am bit under the weather so my apologies for the abbreviated selections
Note #2: Player Salaries come from Draft Street (DS)
TOP OF THE LINE:
James Harden, HOU ($19,727)- Yes, the blowout factor could be a risk here, but Harden could do his damage in three quarters if need be.  In a 29 minute effort Saturday in Cleveland, The Beard was able to put up 37 points, 10 assists, 3 boards and 4 steals.  With a team total of 116.5, I wouldn't be surprised to see Harden duplicate those numbers.
MIDDLE OF THE ROAD:
Brandon Knight, MIL ($13,136)- After a nice three game stretch where he posted 39.5, 35 and 33 DS points, Knight has hit the skids the last two with 14.5 and 12.75 point efforts.  He still logged 35 minutes of court time against the Clips last time out, and Milwaukee returns home after a 4 game west coast trip.  Opponent tonight are the fantasy friendly Lakers, who Knight torched for 37 points, 8 boards, 2 assists and 4 steals on New Years Eve.
Jordan Hill, LAL ($12,457)- It's tough to trust Mike D'Antoni, but if he avoids foul trouble Hill should book himself  a double double tonight against a Milwaukee team 26th against power forwards the last two weeks.   In 17 games this season where Hill has seen 25+ minutes, he has gone for 14.8 points and 10.8 boards
Jeremy Lin, HOU ($10,450)- I was sort of in on Lin tonight regardless, but with Patrick Beverley now a GTD, Lin makes for a more attractive play.  He should see minutes regardless of whether its a blowout or not, and has played better recently, averaging 12.75 points and 6 assists over his last four games.
CHEAPSKATES:
Jeff Adrien, MIL ($9,307)- We have finally been put out of our misery with the news today that Ersan Ilyasova (my kryptonite) has been shut down for the season.  Adrien should step into the starters role.  And although you never know what mad scientist Larry Drew has up his sleeve, Adrien gets a plus match up tonight against a Lakers squad dead last against PF the last fifteen days.
Brandon Wright, DAL ($8,120)- Samuel Dalembert is a game time decision tonight with a back issue.  If he sits, Wright stands to inherit a decent amount of playing time, and makes for a serviceable punt option at the center position tonight.
That's all for now, enjoy the NBA games and of course the sweet 16 action tonight
Any questions, hit me up on twitter at @bsteinhause or the @fakeroundball crew: @RSandersRX, @SaidHeHadAStory and @PatsFever24