Through three weeks, I'm starting to get a big head. I am absolutely…PERFECT…But, it seems that some of you have learned from your mistakes, which is NOT IDEAL when I play against you, but I'm proud of you (looking at you Greg)! I'll get into a recap below, but the bottom line is if you listened to me, you got yourself some positive points! If you didn't, I hope you lost. Seriously…I hope all the bad things happen to you and only…forever. NOT IDEAL right?
You know what else is NOT IDEAL? Looking at the schedule and forecasting a ton of points being scored and then having to pick somebody that's going to shit the bed. NOT IDEAL. I'm set up for failure this week and I'm going to embrace the suck. Screw it! Shady McCoy…you are officially on notice! NOT IDEAL for him! But first, let's recap last weeks predictions:
Mike Evans-13.7 points(7 rec, 67 yards) Evans also put an ice bucket on the IR after pounding it like the Vikings pounded them. I said under 13 and he got 13.7 if you use decimal scoring (if you don't, bitchslap your commissioner). So I was .7 off. My bad! Bottom line, if you supplemented Evans with the next 2 guys, you likely did just fine. Bottom line…NOT IDEAL for Big Mike!
Desean Jackson-18.4 points (4rec, 84 yards, 1 TD) JACKPOT! Desean came through with a 25 yard touchdown to top his teammate and hopefully help you win.
Sammy Watkins-28.6 points (6 rec, 106 yards, 2 TDS and one possible concussion) SAMMY! He was lost and then was found and then went into concussion protocol. NOT IDEAL! He looked very good last week. When Sammy is targeted, he makes things happen. Hopefully he's ok. 10 days off should help him heal up. If you played him…great job! I know I started him against @Maddogff (Ron McCleese) and he helped me beat him. So…..HA!
JJ Nelson
-0 points-Bad Hammy-Didn't play much-this is why having the article out on Tuesday is rough. On another note, the other Arizona wrs did have good numbers, so there is at least that. If any of you sat Mike Evans for JJ Nelson, punch yourself in the face. NOT IDEAL for your face.
Ok…now onto the main event! Shady McCoy is going to disappoint you this week against what looks like a juicy match up! NOT IDEAL! This is a tough one. I'm not going to lie…I thought about taking Drew Brees or Michael Thomas because they're in London, but then the Dolphins got toasted by the Jets. NOT IDEAL! Beware of that game gentlemen and at least 2 ladies (I'm including @ChrisDonik and @MaddogFF from the Fake Pigskin Dynasty Zone Podcast. I beat them both in separate leagues this week)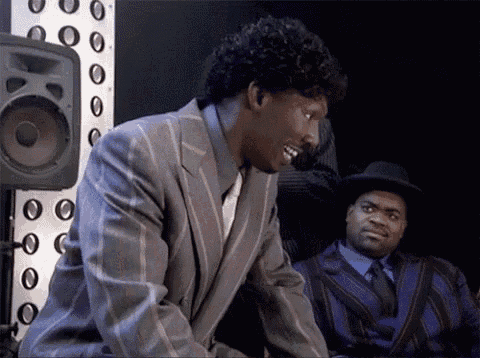 Ok. Now…onto why I think Shady fails this week. Atlanta's run defense is EXTREMELY underrated. They're actually 9th in the league against the run. You know why? They get a lead and force the other teams to throw the ball. Jordan Howard, Ty Montgomery, Tarik Cohen, Ameer Abdullah, and Theo Riddick have a combined 200 rushing yards and 2 touchdowns through the first 3 games. That's NOT IDEAL. I'm not saying Atlanta isn't vulnerable…Atlanta gives up a good amount of yards to running backs through the air. The same group had 221 yards receiving on 24 receptions and got 1 TD. So what does all this say? I think Shady isn't more than a flex because his upside is capped. He has a decent floor of around 13-15 points, but you're not going to get rb1 numbers out of him this week unless he gets in the endzone a few times. NOT IDEAL!
I also think that Buffalo is due for a MASSIVE let down after beating Denver in a very physical and emotional game. Factor in going on the road against one of the best teams in the league and it just reeks of a poor performance. That being said…I think a big reason Buffalo could disappoint is a lack of production from McCoy which is…NOT IDEAL. Personally…I think this game winds up being a blowout (Falcons are 8 point favorites as of writing this). And you know what else? I just have a gut feeling. I can use stats to back up whatever I want, but at the end of the day, I have a bad feeling about this game for Shady. When it comes to fantasy football, I tend to listen to those alarm bells going off in my head. Use Caution…
Hopefully, you don't have epilepsy and I didn't give you a seizure…if I did, I apologize…my bad…Just like Mike Evans…you're probably not sitting Shady, but I think he's more of a flex play than an RB 1 option. Here are a few options I think could outscore Shady this week that are typically ranked much lower. Waiver Wire is getting thin out there, but if these guys are available…pick em up!
Chris Thompson-He's essentially Kirk Cousins new safety blanket and he's very good in space. Against Kansas City, they'll have to throw a lot, which means Thompson will be the running back to start there. I'd expect between 5-8 receptions here on out for him. Basically…I think Thompson and Shady could have very similar stat lines this week, but Thompson has the better quarterback and isn't afraid to check down more.
Chris Carson-He plays Indy in Seattle. That's it. That's all I have.
Duke Johnson-Pretty simple here, too. Cleveland will have to catch up and he'll get you a ton of garbage time points. Also…Isiaah Crowell looks like dog ass (Click that. It's ok. I promise). That's actual #analysis. Dog Ass. In addition…he plays for the Dog Pound. So he's literally the butthole of the Dog Pound. NOT IDEAL. I digress. Duke Johnson is basically a receiver and Deshone Kizer trusts him.
Ok…in summary…Shady has the Infidel Hex on him this week, which is NOT IDEAL for any of his owners. Expect a flex performance out of him and plan accordingly. Also, be sure to check out the FakePigskin Dynasty Zone Podcast this week. Give me a follow on twitter to tell me how stupid I am @DynastyInfidel. I hope you enjoyed reading this on your smartphone while taking a dump! Don't get any crap on your hands when you wipe…that would be…NOT IDEAL!