IS THAT NOT WHY YOU ARE HERE!?!?! You're God damn skippy you are! That and the advice that'll help you win your league. We are off a great start so far with Demarco Murray playing like Maximus stabbed him in the hamstring this past week. NOT IDEAL! If you didn't listen, you probably feel like you've had a dagger plunged deep into your esophagus and your just spitting blood up all over your pretty little white shirt. That blood stain isn't coming out, either! And you're dead…soooo…NOT IDEAL! Either way…whether you sat Murray or not, we're onto week 3. No sense in looking back (unless I want to keep bragging about being right 2x and then it's fine). Feeling better now? Great! Now it's time to get all up in your feels. Ready?!?!?! This week's victim…MIKE EVANS! NOT IDEAL!
Yup! I'm going there! It's going to be damn tough to take him out of your lineup, but sometimes you just have to suck it up…or at least plan for the worst. Do I expect you to take him out? NO. You won't. I won't either unless it's a super deep dynasty roster or a DFS. But what you should be prepared to do is set the rest of your lineup to try and make some of those points up. If you have Desean Jackson…start him. This isn't a knock against Evans either…Xavier Rhodes is a nightmare to play against, especially against bigger wide receivers who are used to bullying smaller corners. Good luck with doing that to the 6'2 Rhodes. It's obviously NOT IDEAL to sit a top 7 consensus pick, but prepare for the worst and hope for the best. But first, let's do a quick recap of last weeks' Nostro-fucking-domis imitation of NOT IDEAL. Ladies and Gentlemen (hopefully 2 chicks read this at the same time man) Demarco "fuck your fantasy team" Murray. Also, a disclaimer…if it looks like a weird place for a link, go ahead and just click it…you won't be mad.
I don't exactly think 3.9 points in a PPR league is what you hoped for if you started Murray this past week against the Jaguars. NOT IDEAL. Had you read this article last week, I may have been able to persuade you against using him. If not, hopefully you were at least entertained. The most important part of this article may be at the very bottom, where I give you some possible replacements or offer you some strategy to deal with you stud sucking the life out of your fantasy football soul. Without that, this is just a big old FU article saying your guys always suck. Let's recap how I did there as well. Scoring is in PPR, as always.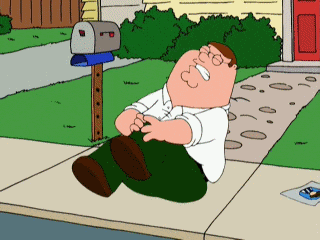 Demarco Murray (seen above)- RB-300,214 out of 64 eligible players (that's impossible but he did it anyway). 3.9 points/9 rushes for 25 yards/1 reception for 3 yards. NOT IDEAL!!! Also, 1 neighbors' broken heart because he disagreed with me and started him anyway. I threw a huge branch in his bush as retaliation for not believing me and had a Demarco Murray hate party that he wasn't invited to. We had a great time. NOT IDEAL for Greg. Below is an actual video I took of Greg after Demarco Murray finished with 3.9 points…seriously…he looks like this…love you Greg! Suck on that…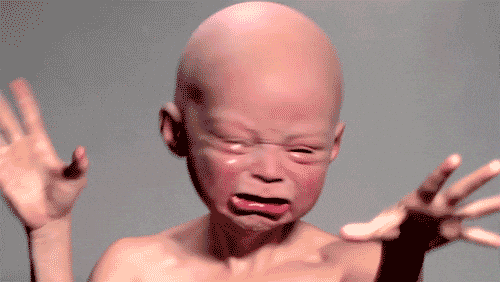 Tarik Cohen-RB-19/12.8 points/7 rushes for 13 yards/8 receptions for 55 yards and 1 Fumble Lost
Jacquizz Rogers-RB-20/12.7 points/19 rushes for 67 yards and 1 touchdown
Chris Carson-RB-26/11 points/20 rushes for 93 yards/1 reception for 7 yards
James White-RB-12/17.6 points/2 rushes for 11 yards and 8 receptions for 85 yards for
*Derrick Henry wound up as the RB-13 as of writing this with 15.2 points
So to recap. The replacements were good. Demarco Murray looked old and hurt his hamstring and ruined your week. NOT IDEAL! Ready to have some dreams crushed?!?!?! Let's Move onto why Mike Evans is NOT IDEAL this week!
First thing's first…I love big Mike. I don't love Dez or Demarco, so this one will be more difficult than the first 2 guys I faded…that being said…I LOVE XAVIER RHODES MORE. He is a monster. He's a shutdown corner. Ask Antonio Brown. This past week Rhodes gave up 3 receptions for 28 yards against possibly the top (maybe only Julio is better but he shut him down too) wide receiver in football. Rhodes covered Antonio for every snap except 15 of them according to the unofficial count in the Minnesota press box (thanks for the stat @markcraigNFL). Brown wound up with 5 receptions on 11 targets for 62 yards. Click here to watch the match up with Brown. Rhodes is also being paid like a top corner he is after his 5 year 70 million dollar extension this past July. Take notice you degenerates!!!! He's really, really good!
Evans and Rhodes have only played against each other one time, but Evans was mostly covered by Captain Munerlyn. Rhodes did however hold Vincent Jackson to 1 catch for 13 yards on the day. I know…you're welcome. You wanted to know that but didn't know how to ask. #USELESSKNOWLEDGE
Rhodes has shown in the past an ability to shut down top wide receivers (OBJ, Antonio, Julio 2x,) to the point where quarterbacks just don't look his way. Even Megatron couldn't break 100 yards against him in 3 match ups either…NOT IDEAL! In the past, I feel like Jameis Winston likely would have forced the ball to Evans, but with the signing of Desean Jackson, Winston likely won't need to. I don't know if I can see more than 8 or 9 targets going to Evans this week, so he'll have to make his nut on big plays or a touchdown, which are very difficult to predict. Also…do NOT discount the fact that this game is in Minnesota. Last year, Winston threw twice as many interceptions on the road (NOT IDEAL) than he did at home (12 on the road and 6 at home). Winston will take chances, like always, but if he takes too many against Rhodes, he will pay, unlike when he didn't pay for those crab legs…
Again…I can't really condone sitting Evans. But you really do have to temper your expectations. The only way I see Evans being productive is if the Bucs put him in motion a ton during the game and run him from the slot over 50% to keep Rhodes from jamming him, which they could do…but Rhodes will follow him on almost every snap anyway. The only thing throwing a wrench into this would be a lingering Rhodes hip injury (yup…he shut down Antonio with a bum hip). If Rhodes doesn't play…writing this article on a Tuesday would be….NOT IDEAL….but I have faith!
Onto some possible replacement candidates that you may have rostered. I said it earlier, but Desean Jackson warrants a start this week. To be honest, if I have DJax and Evans and I don't have better options, I'd start them both and hope for 35 points between the 2 of them. It wouldn't matter how the ratio is split, only the end result. Sammy Watkins is another name I'd consider going against San Francisco this week, even though it's a Thursday game. Dallas had a very tough time keeping up with Emmanual Sanders, so JJ Nelson may be in for another good day. This is probably the toughest part of this article. NOT IDEAL. I know you aren't starting JJ Nelson over Mike Evans, if you do, your league-mates will likely think your opponent hacked your lineup. This article is simply a warning. Plan the rest of your lineup to have enough upside to handle a bad (13 points or less) week from Evans. Maybe you put a little bit more upside into that WR3 slot than you normally do. Just beware and good luck. If I'm right about this one, God help you all. If I'm not, you may ridicule me on twitter @DynastyInfidel. I need followers. Seriously. It's sad….really, really sad. Granted, it's not as sad as my neighbor not listening to me about Demarco Murray last week, but it's still sad. NOT IDEAL…
Oh yeah…I almost forgot…Hey Greg…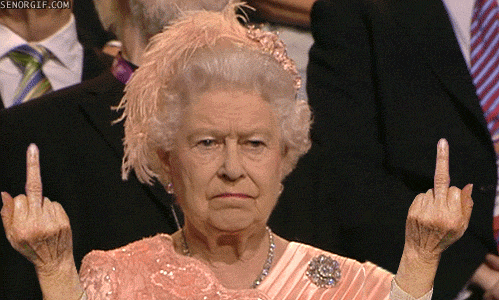 Can't wait until next week!