Adam's Sneaky Starts: Let Sankey be your Bishop
By: Adam Cook (@fantasy_schnerd)
'Tis the week of the rookie quarterback! Teddy Bridgewater and Blake Bortles are starting for their respective teams in Week 4 and the upside of those teams has greatly increased. The hopes and dreams of Jaguars and Vikings fans are about to come true, or so they hope. Fellow rookie Bishop Sankey is getting more reps and looks like the superior back in Tennessee. I think Sankey breaks out this week and winds up as a great flex play. Let's get to Week 4's sneaky starts. My start percentages are based off the Yahoo! Fantasy Football game and were accounted for on Wednesday evening.
Bishop Sankey– RB- Tennessee Titans (12 % Started)
Sankey led all Titans running backs in touches last week and it showed as he averaged 6.1 YPC and totaled 70 yards on 11 touches. The Titans are facing a Colts defense this week that is giving up the 7th most fantasy points to running backs in 2014. Rumors are that Locker may not start, so I would expect Tennessee to go with a conservative game plan. Sankey benefitted from garbage time carries last week and those touches could be there this week on the road against Indianapolis. Ken Whisenhunt runs a friendly running back friendly scheme and don't forget that the Titans have a strong offensive line. I like Sankey to breakthrough and become the lead back!
Bold Prediction: 13 carries- 66 yards- 1 touchdown- 2 receptions- 24 yards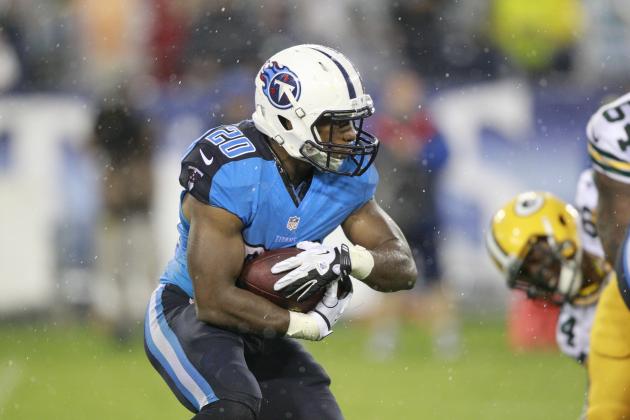 Teddy Bridgewater– QB- Minnesota Vikings (5% Started)
The Vikings are hosting an Atlanta team that can put up points in a hurry and the ball could be placed in the air a lot this Sunday. I like the prospects of the Vikings seeing what they have in Bridgewater. Would you air the ball out to Cordarrelle Patterson and Greg Jennings or run the ball with Matt Asiata? Teddy had a good showing last week being unprepared with 150 yards passing and 27 yards rushing. The Falcons are expected to blow out the Vikings this week, so garbage time could be there. The draft scouts loved Bridgewater going into the draft and I love the Vikings rookie QB as a top 12 option this week. He will be in a lot of my daily lineups this week as one of my favorite sneaky starts.
Bold Prediction: 258 yards passing- 2 touchdowns- 1 interception- 6 rushes- 21 yards
Jeremy Kerley– WR- New York Jets (7% Started) Kerley became the go to receiver once Eric Decker checked out last Monday night and Decker is questionable heading into Week 4. Kerley has been a target monster the past two weeks getting 8 targets in Week 2 and 11 last Monday against Chicago. He turned his targets last week into 7 receptions for 81 yards and 1 touchdown. The Jets at home will have to put up points to put up with the Lions lethal offense. I like Kerley's rapport with Geno Smith and expect him to post decent weekly totals. The Lions secondary may be the only way to exploit them.
Bold Prediction: 6 receptions- 72 yards- 1 touchdown
Allen Robinson– WR- Jacksonville Jaguars (9% Started)
Robinson has been starting over fellow rookie Allen Hurns and has quite frankly looked like the best receiver on the Jaguar's team. He posted a strong week 3 once Bortles entered the game posting 7 receptions for 79 yards on 10 targets! Guess who is starting this week….yep Bortles it is. He followed up his strong week 3 performance after posting 4 receptions for 75 yards in Week 2. Fellow wider receiver Cecil Shorts has been known to thrive in garbage time and the Jaguars are struggling to stay competitive. Robinson is the best deep threat and I like his chances to break one this week. He won't be on my list of sneaky starts next week, I'm sure.
Bold Prediction: 5 receptions- 71 yards- 1 touchdown
Adam's Secret Undercover Special
Denarius Moore– WR- Oakland Raiders (0% Started)
Some will be on Andre Holmes this week as a breakout candidate, but I am staying in the minority on Moore. Opportunities in the passing game were opened up when Rod Streater got injured. I'm not saying Moore has been very efficient, but he does have a healthy 20 targets this season. His target totals have been 8, 5, and 7 over the first 3 weeks of the season. The Raiders have to throw the ball a lot since their running game is weak and the defense is not stellar. Derek Carr has been improving each week and I like his chances of finding the end zone in London this week.
Bold Prediction: 4 receptions- 67 yards- 1 touchdown