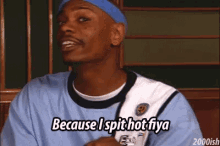 I am…EN FUEGO…After Shady McCoy only put up 13.8 points in ppr scoring this week, the Infidel Hex remains a real thing…NOT IDEAL to be on that list! I projected between 13 and 15 points and Shady landed right in that spot. Flex to low rb2 numbers…right where I was shooting for. Shady wound up being the rb23 in ppr scoring this week…I don't care what you say…that's NOT IDEAL to have from a player that you spent a 1st round pick on!
Looking at the match ups this week, one game jumped out at me. It's this match up that will put AJ Green next up on the NOT IDEAL Dynasty Infidel Hex List! NOT IDEAL! But first, let's do a quick recap:
Lesean McCoy | RB23 | 13.8 Points
20 rushes for 76 yards/3 receptions for 32 yards-This is NOT IDEAL. A 3.8 rushing average? Gross…NOT IDEAL! The game did NOT go as I suspected as Buffalo actually won the game in a big upset. However, the theory of Shady being pretty shut down running the ball held true. NOT IDEAL! Hopefully, you started the next guy and made up some points.
4 rushes for 13 yards and a touchdown/9 receptions for 47 yards-This is the very definition of what you want out of a flex or rb2 in a ppr league. A lot of catches and a touchdown from somebody you may have picked up of the scrap heap. He's a safety blanket and essentially a receiver. The fact that he got a 1 yard touchdown at the end of the game was just gravy.
Points-12 rushes for 42 yards/3 receptions for 24 yards-He's got a pretty serious ankle injury and is going to miss time. NOT IDEAL! I whiffed on this one due to the injury, but he wasn't great beforehand. That being said, I'll count this as a whiff. I suck.
6 rushes for 23 yards/1 reception for 4 yards-HEY! JAY GRUDEN! WHAT THE SHIT!!!! Washington COMPLETELY bailed on Thompson this week. NOT IDEAL! A bit odd, but then again, as an Eagles fan, I'm used to seeing the Redskins do really dumb things. This was a big whiff on my part.
Soooooo….AJ Green is playing against Buffalo this week…who finally allowed their first touchdown to a wide receiver on Sunday (Justin Hardy). AKA…they play very tough against wide receivers! NOT IDEAL!
Also…I'm not going to lie, AJ has really disappointed me this year, aside from his game against Green Bay. I thought for sure that AJ would have a monster game against Cleveland, but alas, he wound up with just 5 catches for 63 yards and 1 TD. NOT IDEAL!
The 3RD and final factor…Andy Dalton. NOT IDEAL at throwing footballs this year until yesterday when he threw 4 touchdowns and actually looked good. Has Andy Dalton finally turned the corner or was it because he was playing against Cleveland? I'll let you decide which sounds more plausible…Below…you'll see an interpretation of Buffalo's cornerbacks…or is it a few fans…whatever it is, you can't pass on them. Horrifying.
Let's focus the most on Buffalo and why they'll keep AJ from having a big day. First off, the Bills defense has allowed 4 touchdowns…FOUR! Below is a douchebag from a douchebag movie asking how Buffalo has done that. His name is Four apparently. Ok…I lied…I watched the movie because the chick is hot. Anyway, their defense is good.
In fantasy football, it's almost impossible to have big day without getting into the endzone. You can have a good day, but not what you're expecting out of your wr1. The Bills are 4th in the league and only give up 9.7 yards per play through the air. That's good. That's very good. Oh yeah…the Bills also lead the league in points against, only giving up 13.5  points a game! In summary, NOT IDEAL for AJ!
The mush for AJ is very straight forward this week. A bad match up against a team very good against receivers. The Bills also aren't quite getting the respect they deserve yet, so it's not easy like it would be if AJ was playing Seattle 2 years ago.
So I'll stick with the benchmark of 13-15 points as NOT IDEAL material…Ok…moving on to some possible lineup replacements.
I know people are disappointed with the Miami offense. They've been atrocious. But you know what? Parker is quietly putting up some numbers that predict a breakout. And do NOT talk to me about Jarvis Landry and his 6.64 ypc average. Please…Parker is averaging almost 7 targets a game, a number that should go up, in a struggling offense. Factor in their crap defense and he'll get the ball. Moving forward, Parker could be a top 12 play throughout the year. I think it starts this week again a Tennessee secondary that is suspect. Parker>AJ this week! Come @DynastyInfidel bro…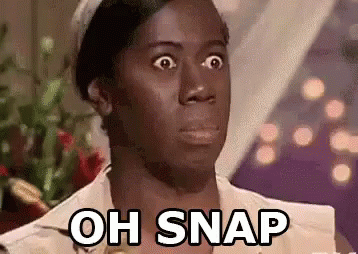 He's playing against Indy…in Indy. I think he's going to have some flashbacks and put up some big numbers in this game. Both defenses aren't good, so hopefully this could be a shootout in a game that no one wants anything to do with. Uh huh…I think Garcon outscores AJ. Apparently, I have this thing with hating everyone and enjoying ridicule. Come @ me.
Pittsburgh is at home after 2 straight road games. Bryant and Roethlisberger have only connected on one deep pass this year (51 yards against Minnesota @ home). They'll connect again, except this time it will go for a touchdown and Bryant will go over 100 yards. Get him in your lineups this week. Ben at home=Receivers are gonna eat! Don't mess with Ben's nut or he'll take you out to international waters and eat your…nevermind.
If you'd like to come @ me, follow me on twitter @DynastyInfidel or leave a comment in the section below. Good luck with your decisions this week! May the Hex leave you free!