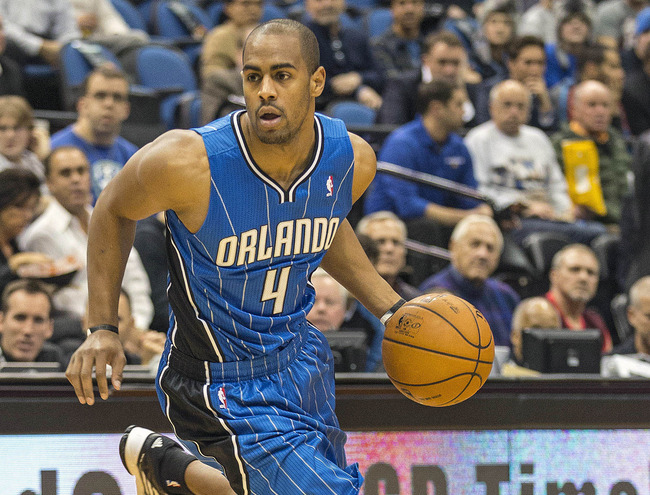 Thirteen games on the NBA slate tonight.  With only one double digit spread, expect lots of close, exciting games. On the eve of Thanksgiving,  what am I thankful for in the world of fantasy basketball? I'm thankful for the Philadelphia Sixers having such a bad defense, and the New York Knicks being such an underachieving,  undersized team. Finding great match ups and fantastic values were easy because of these two turkeys.
Last Wednesday's theme was perfection……and perfection was delivered with dead on picks. With the help of the turkeys from New York and Philadelphia,  lets make this another magical and perfect night. Tonight's starts and sits will help keep the perfection train running nice and smooth. All prices listed are according to Draft Street's $100,000 salary daily league.
Players To Start:
Blake Griffin – $18,670 – Blake has been on quite the tear lately,  averaging 37.3 fantasy points over the last 10 games. Furthermore,  Blake is playing an underachieving,  undersized NY Knick team where he is averaging 25 PPG, 11 RPG, 5 APG, 2 SPG and 1 BPG. With numbers like that, expect Blake to pluck the stuffing out of the hapless Knicks.
Arron Affalo – $14,247 – Arron is another player who has been lighting up the scoreboard lately. Now coming to town is one of the worst defenses in basketball (okay, so they are actually THE worst). Arron is filling up the stat sheet at home averaging 24 PPG, 5 RPG, and 5 APG this season. His robust numbers against one of the worst defenses in basketball make him a very tasty start.
Nikola Vucevic – $14,150 – Another Magic player on quite the tear this month is Mr. Vucevic. Nikola is averaging 34.3 fantasy points this month.  Furthermore,  he is playing a terrible defense where he is averaging 17 PPG, 11 RPG, 2 APG, and 1 BPG at home this season. Playing another hapless team that doesn't play defense is the gift that keeps on giving. His reasonable price and fantastic numbers at home against a team that can't even spell the word defense,  make him a top play tonight.
Players To Sit:
JR Smith – $9,840 – The Knicks have nothing to be thankful for. Team is falling apart fast. With no team chemistry and no sense of urgency, the team is sinking quicker than the Titanic. Expect heads to be rolling soon. The only consistent thing about JR is the way he runs his mouth. JR is averaging a pathetic 11 PPG, 3 RPG and 2 APG this season. Over the last 2 games he is averaging only 12 fantasy points per game. If you don't want to look like a turkey this Thanksgiving,  leave JR out of your line up.
Kawhi Leonard – $11,875 – Kawhi was suppose to be a breakout star this year. Instead, he went from a potential stud to a major dud. Over his last 10 games Kawhi has only been over 30 fantasy points once. Away from home he is averaging a pathetic 12 PPG, 6 RPG, and 2 APG. His pathetic numbers throughout the year make him a player to avoid at all cost.
Mike Conley – $13,773 –  Mike has been a very inconsistent player. Over last 4 games, he had 2 games over 30 fantasy points, one game barely over 20 fantasy points,  and one game barely over 10 fantasy points. Furthermore, he averages 5 PPG less on the road, and a terrible 12 PPG, 5 APG, and 2 RPG against Boston. These numbers will put you in the poor house very quick. Zach Randolph is the only Memphis player I would start on a consistent basis. Mike needs to take a hike from your lineup.